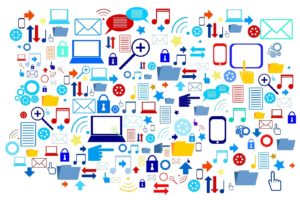 In September 2013 Google implemented a completely new algorithm, called Hummingbird which has the aim of improving search results. It is unlike Penguin and Panda which are updates to the old algorithm (implemented in 2001), and is aimed at understanding more conversational search queries. So naturally this has left many industry professionals, digital marketing agencies and website owners asking that a few years on from the update, 'Has Google Hummingbird killed SEO?' Top digital marketing agency Bravr takes a look:
Well, in a word – NO! If you are currently practicing good SEO techniques by providing quality website content, with social interaction and encouraging quality links from external websites, you shouldn't see any effect on your rankings. However, if you took no notice of Penguin and Panda and are still using black hat SEO techniques such as keyword stuffing and buying in low quality links, you will soon suffer!
Hummingbird basically allows Google to deal with more complex, long tail queries and understand user intent. They have made no secret in the past of wanting to become an 'answer engine', providing users more detailed information to their queries, whether typed or spoken (especially on mobile devices), instead of just a list of sites. Effectively this means you need to provide content that answers 'who', 'what', 'why' and 'where' questions and not just repeat keywords. Google will now look at the sum of all parts when deciding if your page is relevant to the user's query. This is called Semantic Search and is Google's way of showing you the best possible results based on your location, device, network, trends etc. Therefore, page rank is still important, as well as quality content and the amount of social interaction to give you authority. If you have a mobile strategy in place, you will also need to optimise your site for location, time of day etc depending on what your customers will be searching for e.g. Take Away Pizza. This is also the same for the new Google Adwords Enhanced campaigns.
For example, if you want to find out more about Tom Hanks movies, you will now be presented with a screen as shown below. This gives you much more visual and related information about the actor such as release dates, news, related searches etc. So now people will be less likely to just click on IMDB or Wikipedia. It's called Knowledge Graph which Google has played with before, but has now come back into focus with Hummingbird.
So, what does Hummingbird mean for the future of SEO?
It just means it has evolved as all technology inevitably does – and it's certainly not dead! Website owners and marketers should now concentrate on an overall content marketing plan, rather than just finding the right keywords and repeating them as much as possible. The customer is instead central to this plan, and it must be relevant to them as well as giving authority which in turn will attract readers and Google alike.
Google Webmaster Guidelines should be followed closely, and still include things like providing a good meta description that accurately conveys what your page is about, as well as submitting a site map etc. But also make sure you are not missing the new recommendations such as notifying Google of mobile sites, and making use of social sharing.