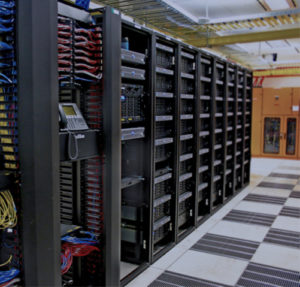 Integrated IT Services have the potential to take away the burden of infrastructure management to enhance productivity and security. You corporation gets comprehensive support from a team of qualified and experienced experts round the clock. You don't need to worry about backups, updates, firewalls, mobility, connectivity, resource pooling, and product procurement. What if you were to get all these services at a fraction of the cost incurred now? The idea sounds great. However, you need to know about the possibility, feasibility, and affordability of these services before taking a decision. This article highlights some of the critical elements you need to consider before outsourcing.
IT Services Range
Installation and Configuration: – If your IT infrastructure is new, the service providers can take care of installation of hardware, operating system, network devices, cables, and power supplies. The next step is to configure the client and servers for protocols and connectivity. Installation of mail server, (physical or virtual), firewall, internet, intranet, and other features are essential in the initial stages. The configuration of domain controllers, backup servers, and external devices is a critical service your service provider should provide.
Replication and Mirroring: – Data replication across multiple domains is possible when the IT infrastructure of your organization is massive. For the smaller networks, they can recommend mirroring and local data backup.
Client System Updates: – They include installation and configuration of application software (Licensed and open source), system software (for example, device drivers), printers, scanners, etc.
External Devices: – They include connectivity to biometric access control, surveillance systems, etc. The service provider should be able to extend the connectivity to the latest technology based devices and applications in real time.
Leveraging Points of IT Services
Middleware: – Timely availability of middleware services can extend the lifetime of the hardware, network devices, cabling, and other elements in the architecture.
Client: – Software support can update the PCs, laptops, smart-phones, and mobile devices used by your employees in real time.
Server: – Server support can ensure security certificates, operating systems, data management, replication, protocols, backup, restore, firewalls, mail server, and other core services.
Power: – Power services can manage uninterrupted supply, distribution units, safety devices, and surge protection.
The Efficient IT Service Provider
You can search for an efficient IT service provider, based on specific qualifications and experience in technology, skills, diagnosis, risk management, troubleshooting, quality & service standards, innovation, flexibility, and scalability.
Payback: – Your investments in the integrated IT services should be able to help you in cost savings. The savings can be on security services, desktop services, hosting, technical support, and the others listed above. You should be able to get the statistical data on the savings from your IT service provider after the deployment.
Experience: – This factor plays a critical role in shaping the quality and punctuality of the IT service provider company. They need to have the potential to meet all your on-demand services in real time. Protection of privacy and
…
Read More